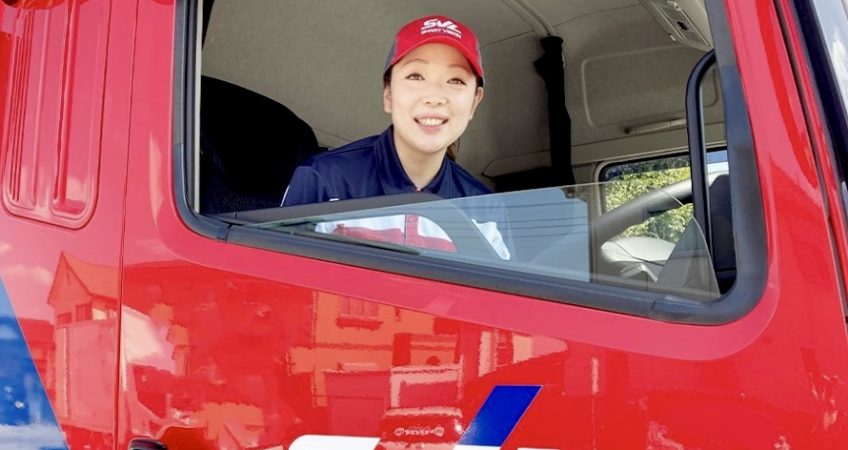 The Power of Circles
Here at Smart Vision Logistics, issues like sustainability and 'extraordinary efficiency' are at the heart of everything we do. Today, we want to explain a bit more about what this means in practice and how this drives us forward.
We take circular economy principles—which describe a closed loop of inputs and outputs with emphasis on resource recovery and minimal waste—and apply these to our business through our logistics operations that seek to make our clients' supply chains more sustainable.
Nowhere is it easier to visualize this concept than with food production, a hot topic in our increasingly globalized world. Further to the renewed interest in carbon emission targets laid out by the Paris Agreement (and current COP26) and the impact of the UN's SDGs (17 Sustainable Development Goals 2030), the subject of food production bears its own ethical considerations that force us to act to be more efficient. From global hunger or issues of food security to the threat of production gluts from subsidies, we know there is real impact on both people's livelihoods and the environment itself.
It is against this backdrop that SVL works to advise our clients in Japan that generating less waste in the first place—and pursuing extraordinary efficiency—is truly the first step to meaningful, lasting impact, and one in which they can cut costs in the process.
Our recycling truck: making the food supply chain sustainable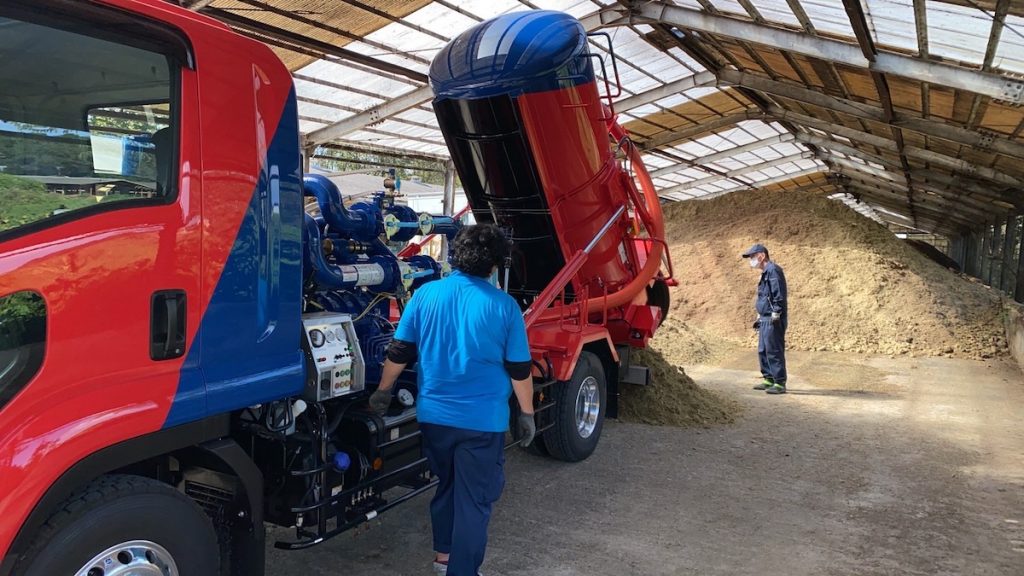 This month one of our new recycling trucks, fitted with cutting-edge technology, rolls off the production line and is ready to hit the road in an effort to minimize food waste across the industry — a win-win for all parties.
At Smart Vision Logistics we've made it a priority to convince our clients that there are cheaper and more sustainable alternatives to just burning food waste — still the predominant form of waste disposal in Japan when the end of the supply chain is reached.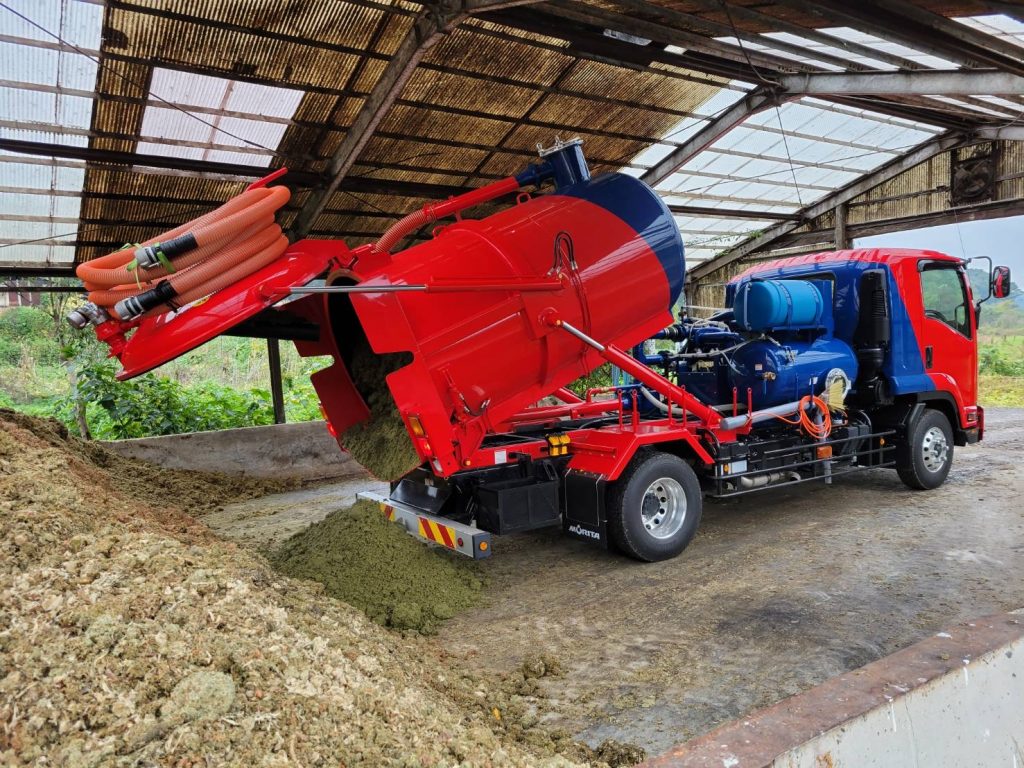 We strive to convince our clients that the supply chain never ends and that there is potential in thinking longer-term about the benefits of more circular, sustainable supply chains. Some of our customers admit that up to 30% of vegetables used in packaging various food products can often be lost — which they need to pay to dispose of (often more than 30 yen per kilo and increasing) — so they are usually keen to listen!
For companies disposing of up to 2 tonnes per day, you're looking at an annual cost of 21,900,000 JPY just to throw things away.
This is where SVL can help.
We can install conveyor belts directly onto a client's production line which then channel waste directly into our recycling machines. It gets processed on-site into a compost material at a 90% footprint reduction, which can then go directly back out onto the fields or be further refined. Our recycling trucks both collect, remove and/or distribute the material as needed, working flexibly with our clients to deliver the exact configuration of waste management that meets their needs.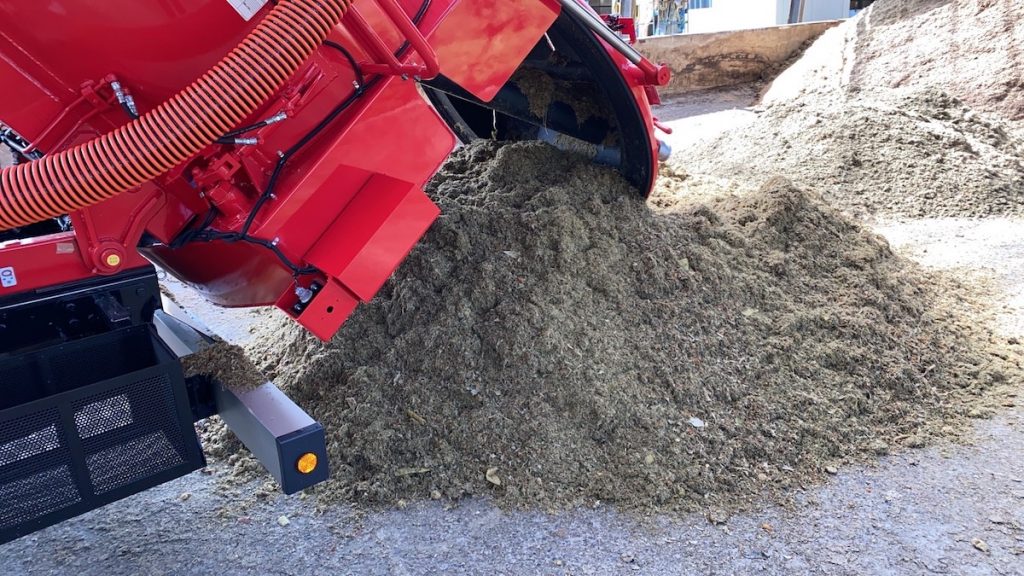 The cost of the entire process — including logistics and machinery—comes out at just 12–15 yen per kilo. That's less than half the cost! Amazingly, this approach is not just better for the environment, but also a way for our clients to reduce supply chain costs, through raising the yield and quality of their inputs for those who produce their own crops.
Needless to say, our clients and their respective shareholders are always thrilled by the results and, by working with us on fixing and managing their supply chains, helps them focus on building their businesses further. It also produces a plethora of penumbral benefits such as improving employee satisfaction with their jobs, improving relationships with customers as they see the focus on reducing waste, lowering CO₂ emissions, helping the environment, and support from shareholders that are focused on ESG investments, among many other benefits.
It's a virtuous circle that we hope will convince more companies to consider the sustainability of their businesses and doing things more efficiently — with SVL ready to lend them a hand when they do.