Smart Vision Logistics aims to revolutionize the logistics industry through extraordinary efficiency.
We go above and beyond delivery and logistics management, by focusing on our customers' needs and helping make a difference.
We show how pursuing optimised and sustainable supply chains can help improve performance and deliver success.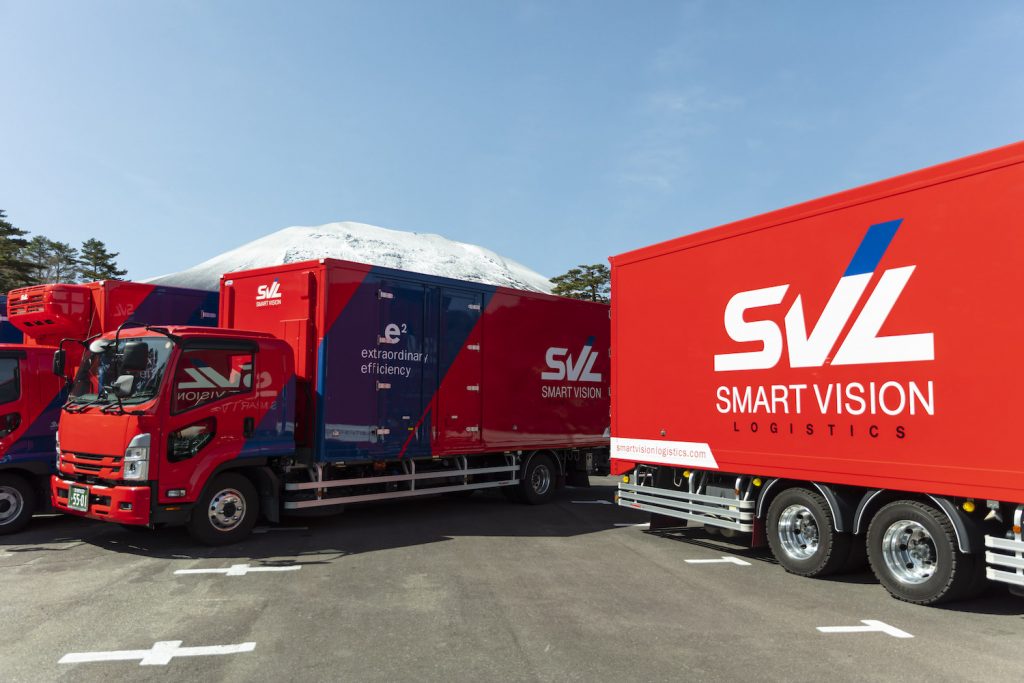 EXTRAORDINARY EFFICIENCY
SVL is committed to e²—extraordinary efficiency—which is our belief that we can make a difference to society through promoting the benefits of sustainability and protecting the environment.
IMPECCABLE SERVICE
SVL believes in the power of people when it comes to transforming the logistics marketplace. Our greatest asset is our people and we go to great lengths to serve our customers by listening to their needs.
A BETTER FUTURE
We believe that it is in a company's self-interest to better protect the environment and society's interests to remain successful. We promote the adoption of ethical practices and strong corporate governance to help our customers achieve this.
We launched our business in 2019 with the conviction that the best employees would provide the best customer service.
Our greatest asset is our people. As labor shortages accelerate in the future, SVL believes that emphasizing our employees is the most efficient way to ensure growth.
We will realize a cycle in which impeccable service is provided by our employees to customers, and customers to end users, whose consumption generates new demand on our logistics services.
We hope you look forward to what is to come from SVL.
SVL is the future of the logistics business.
We are leading a transformation driven not just by technology and our people, but by social, environmental, and governance solutions. We relentlessly focus on adding value to society at large through honesty and transparency, while consistently generating outsized profits.
Thank you for your support and your faith in us. We look forward to serving you.
More
🚚 Interested in logistics?
Join the SVL revolution by getting in touch with an open application.
Work for SVL