About
Improve your time to market with our dedicated packaging services that cater to a wide variety of products and can help take care of all your supply chain packaging needs. SVL's distribution processing expertise includes running your warehouse as well as helping our clients set up their own distribution systems via our state-of-the-art technologies.
What we do
Frozen, Chilled, Dry
While we specialize in packaging and distribution processing for frozen, chilled and dry food products,  SVL handles just about anything and adapts to the needs of our customers.
Dealing with fresh, unpreserved or perishable products themselves presents a unique set of challenges that SVL's logistics systems expertly handle. We place paramount importance on safety and quality control, with traceability, tracking and auditing all core features of our approach.
Our goal is to ensure our customers are happy with the quality of their delivered products and our proprietary techniques help guarantee delivery in optimal condition. Even our drivers are trained in handling fragile and perishable product shipments, leading to a high satisfaction rate from our customers.
We also work with our customers' own packaging needs or can recommend our own. This allows SVL to demonstrate how using more sustainable options can improve efficiency and reduce their costs. This is where SVL excels — helping optimise the supply chain for our customers which keeps them coming back for more.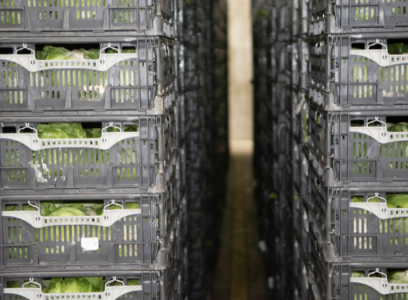 Packaging & distribution services
Expert handling and packaging for fragile shipments

Sustainable packaging solutions

Help with supply chain optimisation

Your product delivered in optimal condition