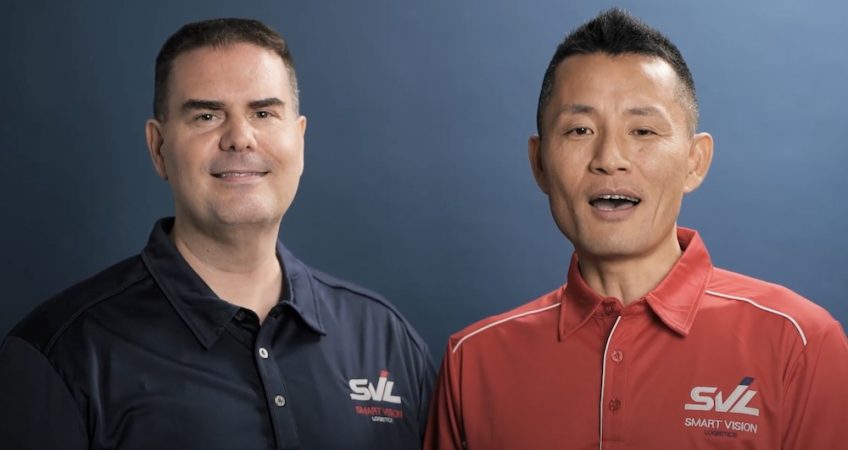 Well, let's begin with a huge thank you for supporting SVL last year. It proved to be a particularly transformative year for everyone with coronavirus having a huge effect on every industry and company around the globe. We're happy to say, however, that SVL had a year of growth and expansion and that will continue this year, which is sure to be another important period for us.

One of the reasons for our growth has been the upsurge in demand for supermarket products and a decrease in restaurant services. Online buying, in general, has seen a huge upturn this year and this will continue in the years to come as consumers look for more efficiency, speed, sustainability and convenience.

We're pleased to announce that we opened a new office in Iwate Prefecture in the Tohoku region, with a host of new offices and warehouses planned across Japan especially in areas such as Saitama, Shizuoka, Kansai and Kyushu. Our ultimate goal is to have a vital presence all over the country as well as several overseas bases. We have already begun a sustainable supply chain development project in Malaysia and we have other marketing plans for North America in the summer of 2021. So everything looks extremely positive for the year ahead.

We would like to reaffirm our belief in the UN's Sustainable Development Goals (SDGs) which focus on 17 methods of achieving a more sustainable future such as addressing global issues such as climate change, poverty and inequality. Another core value at SVL is Environmental Responsibility, Social Responsibility, and Corporate Governance Transparency (ESG) which remains essential to our business as a whole. SVL's Transport Management System (TMS) is another mainstay of our service which ensures your product gets to where it's needed in optimal condition. It goes without saying that everyone at SVL believes in the power of people when it comes to transforming the logistics industry. We'd like to reassert that our greatest asset is our people.

On that note, we'd like to wish our clients, customers and team members all the best for 2021.