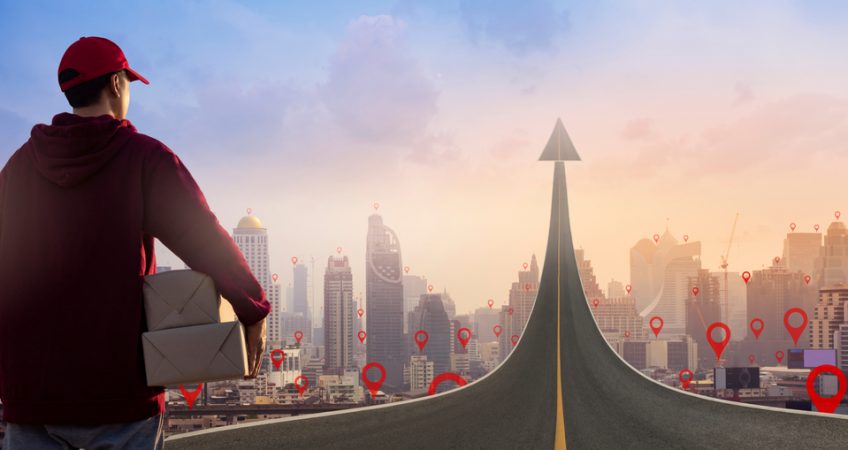 Cover Photo: Thanumporn Thongkongkaew / Shutterstock
Just as our red trucks shine brightly against concrete roads, SVL stands out as one of the industry's most progressive organizations. With our goal of surpassing the boundaries of a typical logistics company, we crafted a vision statement that embodies our ideals and illustrates our constantly evolving commitment to excellence:
To benefit people throughout the world by being the world's most efficient and sustainable motion provider.
SVL's vision statement
As outlined above, SVL's vision not only encompasses our logistics services, but extends past them and demonstrates our dedication to positively impacting the world through our company operations. Let's break down the vision statement to better understand its meaning.
What is a Vision Statement?
A vision statement communicates a company's present and future objectives.
Extraordinary Efficiency – e²
Since SVL's inception, one of our main focuses has always been efficiency. As the connection between manufacturers, distributors, and retailers for a diverse range of customers, SVL handles the transportation of various products, from perishable food to medical goods—meaning that smart logistics is essential for offering the best services possible. To adapt to our customers' needs and deliver their products efficiently and optimally we developed a Transportation Management System (TMS). With this system, SVL can enhance companies' supply chains and transport products quickly via land, sea, and air! To support our TMS, we also developed Packaging & Distribution Processing and Warehousing & Storage solutions to ensure optimal conditions for all our customers' products.
Thanks to our continuous efforts to revolutionize the logistics industry, we were recognized as a Top Transport Management Solution Provider for the APAC region in 2021. Guided by our vision, we look forward to continuing our journey as a top logistics provider!
Sustainable Operations for a Better Future
In alignment with our dedication to extraordinary efficiency, we believe that we can make a difference in society by simply doing the right thing. Therefore, we not only consider environmental protection and societal betterment in everything that we do, but also educate our customers about the benefits of supply chain sustainability. With SVL's Environmental Impact Solutions, we teach companies that they can both increase profits and add value to the future with our ESG training, strategy consulting, Sustainable Development Goals (SDGs) training, and more. In terms of SVL's internal operations, we give all our employees sustainability training to create a workplace culture built on progressive thinking and are even aspiring to be the first logistics company to be CO2 neutral or negative! Overall, we believe that in order to achieve success, it is in a company's best interest to protect the environment and society's interests.
Through our vision statement, we wish to summarize how SVL's stellar business practices and consideration for the environment and society complement each other and result in both happier customers and a better future.
Learn more about SVL's mission and core values in future posts.