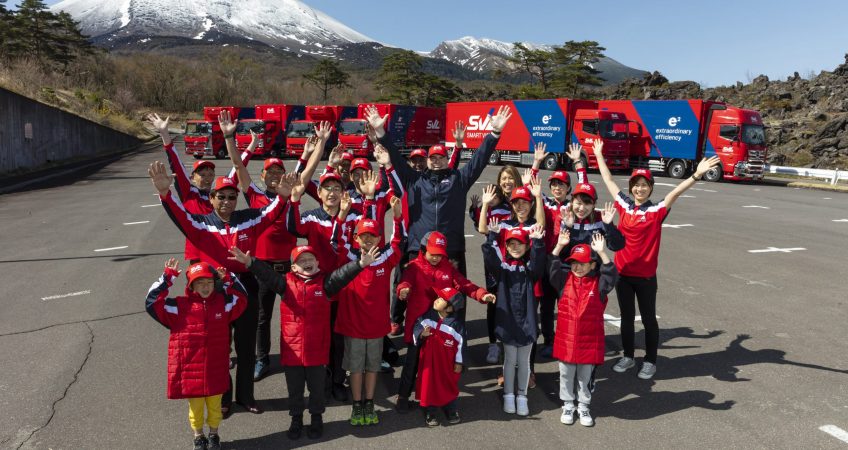 At SVL, motion sits at the heart of our business. Even so, we are not bound by its limitations and are constantly thinking of ways to redefine the industry to meet our customers' needs and support the world's future prosperity. Through our mission statement, we aim to convey the very foundation of our business. SVL's mission is:
To reimagine motion in ways that build a more fulfilling and lasting world, SVL seamlessly and efficiently provides motion to our clients with the highest quality of customer service delivered with warmth, friendliness, and accuracy
SVL's mission statement
Through SVL's efficient processes, people-driven philosophies, and sustainability-focused practices, we provide unparalleled customer service without losing our human touch. SVL's co-founder Glen Stephen Wood says it best, "We specialize in doing the impossible; Unlimited opportunities emerge as we speak faith and success. Never stop believing!"
What is a Mission Statement?
A mission statement summarizes the purpose, aspirations, and values of a company in the present—not to be confused with a vision statement, which focuses on a company's future aspirations.
Motion Reimagined
As we touched upon in our vision statement blog, SVL serves as a pioneer in the logistics industry and offers a number of services that ensure the careful shipment of our customers' goods. Every step of the way, from manufacturers to retailers, SVL's carefully designed Transport Management Systems (TMS), Packaging & Distribution Processing solutions, and Warehousing & Storage facilities work together to create customer experiences that meet and oftentimes exceed expectations.
A Human Touch in the Logistics Industry
Although we excel with our logistical offerings, we do not lose sight of our greatest asset—our people. We put a heavy emphasis on hiring and training the right people and pride ourselves on nurturing friendly, motivated, and knowledgeable employees. After all, happy employees equal happy customers. With this empowering environment, SVL's employees can act as extensions of our philosophies—effectively passing on their received kindness to our clients for an overall pleasant customer experience.
Business for the Future
Another key element of SVL's mission statement is creating a fulfilling and lasting world. As demonstrated in our Environmental Impact Solutions, SVL is dedicated to integrating environmentally-conscious and socially beneficial practices into its everyday operations. We also act as a promoter of supply chain sustainability with our training and consulting offerings and seek to align ourselves with companies that hold the same values. At SVL, implementing ESG logistics—where we consider society and the environment in every decision we make—is a necessary step in the industry's future and the betterment of the world. With our focus on workplace reform and inclusivity, SVL also aims to act as an example of a positive work environment where everyone thrives.
With our diverse goals and continued success, SVL serves as a tangible example of how efficiency, friendliness, and consideration for the environment and society can support both a profitable and prosperous future.